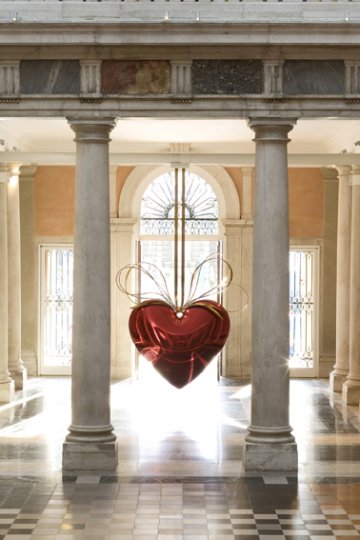 'Hanging Heart' sets auction record
Am I daft or is the art world insane??
I'm thinking it's the latter.
This piece of art was just auctioned off by Sotheby's for $23.6 million. It is the the most expensive piece by a living artist ever auctioned.
I just don't see $23.6 million worth of art here. Frankly, I don't see $23.60.
I guess this piece is considered to be one of the artist's most important works. I wonder what the less impressive pieces are like. This just looks like a giant cheesy Christmas ornament to me.
The article says the previous record holding artwork was something called Lullaby Spring which was a stainless steel cabinet filled with over 6,000 handcrafted and painted pills.
Huh?
That sold for $19.5 million.
Maybe I'm an unsophisticated rube, but I just don't get this "art"