Tired of using pillowcases or paper bags or those stupid Made in China plastic pumpkins that scratch up your arm when you reach in to "borrow" a Milky Way from junior?
Me too!
That's why this morning I sewed up a Trick or Treat Bag!
I didn't make it from scary fabric, since my kids are still tiny.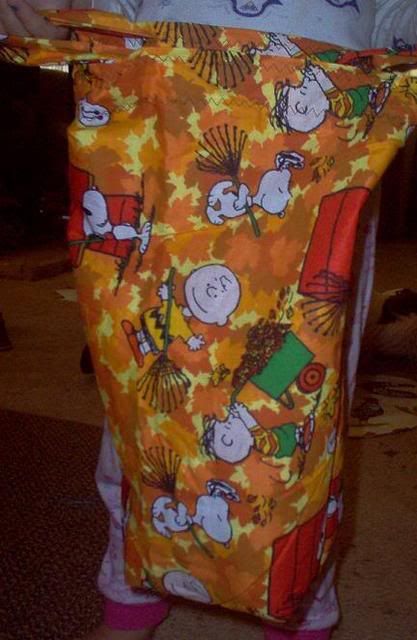 The pics are deceiving, it's smaller than a loaf of bread. Elizabeth is just a tiny, tiny model.
Now, don't YOU want one too?