My Uncle Tony always said I was a dizzy broad. He was totally right.
For the past 12 years or so I've been struggling with intermittant bouts of severe vertigo. Sometimes brought on by stress, pregnancy, hormones, sickness, what have you. Sometimes brought on mysteriously.
But always very disruptive to everyday life.
It's not like I get a little head rush and call it a day. No way.
To experience the symptoms I get stand up right now. OK. Spin around and around in a circle like a little kid. OK stop!
You feel how the world keeps spinning while you seem to be falling over the other way? OK.
Now do that about every 30 minutes for four or five days.
Sounds like fun huh?
Saturday I had my most recent attack of what I affectionately call "The Spins"
Great name for a bedraggled, guylined Emo band. Not great for me.
The Spins usually start very suddenly and violently. As though someone is trying to spin me around hard. Though, noone is...usually.
Then I get queasy, the spinning sensation comes and goes, I get hot and clammy...it's all very sexy.
After 12 years of this bullshit I finally got fed up with it and went into the Urgent Care to beg for help. Like, if you need to take out half my brain that's fine! Take out the half that loves chocolate, cheese and "The Hills". I think I'd benefit all around from that operation.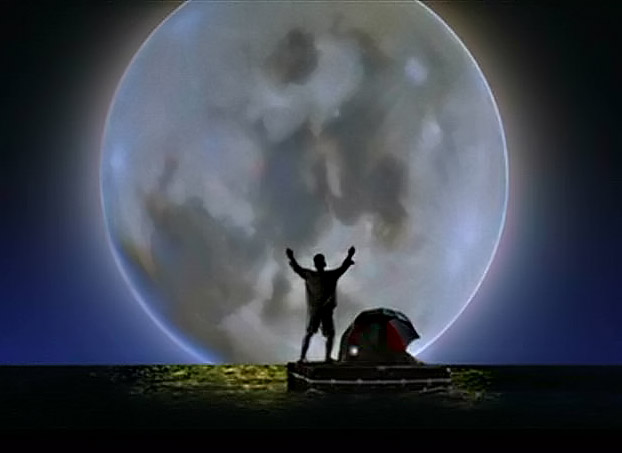 Urgent Care (not even staffed by an actual doctor, mind you) said I'd probably need an MRI as I very likely have a brain cloud.
No. They didn't say that. No craniocumulitis for me!
But they did say, MRI stat!
Ugh.
MRI = bleeding uncontrollably from my eyes, or anus...depends on which episode of "House" you're watching.
MRI = Scary.
Which is why I skipped the scheduled MRI 12 years ago. Duh.
I called my regular doc Monday morning and got an appointment for the referral that afternoon. He scoffed at the suggestion of the bleeding inducing MRI and instead suggested that I go to physical therapy for my Benign Paroxysmal Positional Vertigo.
Or for short,
BPPV
.
B
enign - Non-fatal
P
aroxysmal - comes on suddenly
P
ositional - when I move my head certain ways
V
ertigo - gut wrenching spins
This morning was my first session with the therapist. She said I have a "classic" case of BPPV and was surprised, nay, downright shocked when I told her that it had been going on untreated for 12 years.
She did some sort of crystal repositioning treatment on me (which totally sounds New Age-y but actually just involves moving my head around to relocate calcium deposits in my inner ear) and showed me how to do it at home also.
The treatment has an 80 percent success rate, so...let's hope together that it works!
Here's how I'll beat my BPPV!